Developed around military training methodologies and hands-on learning, our Bootcamp teaches you the key skills sought by employers through the following: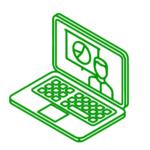 Accelerated Program
Our Bootcamp is a streamlined curriculum focused on teaching you the specific skills you need for the job market.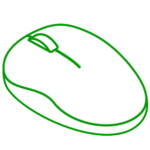 Hands-On Skills Training
You will practice your technical skills with over 60 unique labs and over 100 different exercises.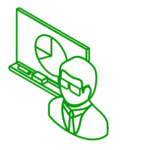 Blended Model
You get the best of both in-person and self-paced learning. Our facilitator will support your learning experience while our online platform allows you to work at your own pace.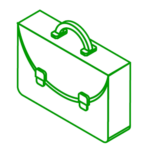 Career Services and Support
You'll learn essential soft skills like team work and interview prep.
When you graduate, you will also be connected to a cyber network and community.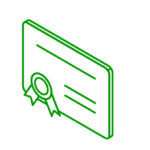 Industry Leading Certifications
CyberOps Training Academy's partner, IMPACT/Thrive DX, is an official partner of CertNexus and CompTIA and provides graduates with the opportunity to take the CFR and Security+ certification exams at a special discounted price.

Competitive Entry-Level Salary

Your Future
Eligible Roles After Graduation
Network Operations Specialist
Cyber Infrastructure Specialist
Salary
The average salary in a job that requires information technology (IT) skills is 50% higher than the average private-sector American job.
Job Growth
According to data collected by the Bureau of Labor Statics (BLS), the demand for cybersecurity jobs like information security analysts will grow by as much as 31% over the next ten years.
The average annual pay for an Entry Level Cyber Security Analyst in the United States.
Job openings for cybersecurity positions have grown 3X faster than job openings in the overall IT industry.
Check out Station X's live heat map and discover the current demand for Cybersecurity Jobs in the US!