Current Training Bootcamps

Foundations/ThriveDX – A skill based approach to train the future workforce with the knowledge and skills to defend against cyber threats and attacks.
See calendar for course dates!
Blue Team Operations – An introduction to the computer network defense and the methods to provide an organization with the ability to identify, protect, detect, and respond to cyber threats. Courses commence Summer 2022, Now accepting applications!
Red Team Operations – An advanced trade craft course designed to instill in ethical hackers and penetration testers the mindset of sophisticated threat actors.  Courses commence Summer 2022. Now accepting applications!
Risk Management – Based on a hybrid approach to Risk using both NIST and ISO, an understanding of how information and information technology impacts an organization's Enterprise Risk Management program. Courses commence Summer 2022.  Now accepting applications!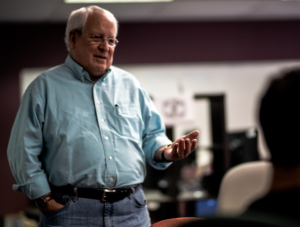 Free Monthly Cybersecurity Workshops

Workshops lasting up to one day centered on topics of interest to business and industry to enable participants to understand the necessity of a comprehensive cybersecurity program.
Our meet ups occur every last Wednesday of the month.
Upcoming Training Bootcamps

Purple Team – Red Team and Blue Team working together to improve security
Black Team – Government specialized cyber operator
Management Team – The CISO folks that report to executive
Penetration Testing – Pentesting is done to evaluate the security of the system. It is normally done with the approval of the company and provides the security staff with the assurance they are addressing the issues that have been identified in a risk assessment.
Cyber Intelligence – Cyber intelligence provides current information about emerging threats which may impact the company's network. This is normally called indications and warnings and provides the security staff with the opportunity to prepare for the emerging threat.
Threat Intelligence – Threat intelligence is focused on the threats that may target the company. These range from nation state actors, to cybercriminals, to hacktivists. Threats are important in understanding the risk an organization faces.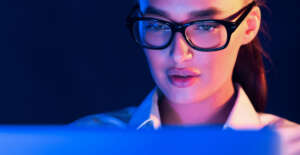 Ready to apply?
Discover your unlimited possibilities at CyberOps Training Academy
Like & Follow Us on Social Media